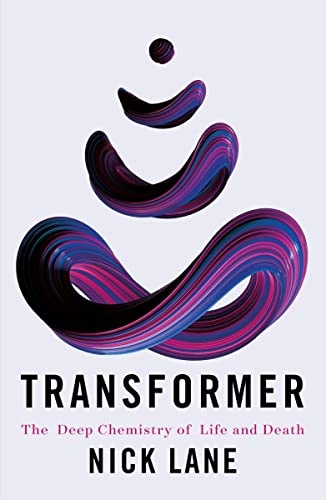 I'm in the midst of reading a delightful new book by biochemist Nick Lane about The Krebs Cycle that sheds light on its eponymous discoverer Hans Adolf Krebs. As Nick notes in opening his talk at The Royal Institution, it's hard to make The Krebs Cycle sexy. But that's not really the point, is it. It's to understand the nature of metabolism, and of life itself.
However, it is not the Cycle itself that I bring to your attention, nor the fact that he shared the Nobel Prize in Physiology or Medicine in 1953 with Fritz Lipmann. It is that Krebs and Lipmann, as Jews, were forced out of Germany by Hitler's ascension to power. In 1933 Krebs received official confirmation of his dismissal from Freiburg under the law for the reconstruction of the professional civil service. That was a euphemism for the removal of all "non-Aryans and anti-Nazis" from professional occupations. Fortunately he read the handwriting on the wall early enough to take all of his equipment with him when he fled to the Cambridge University biochemistry department in England.  And then on to Sheffield and ultimately to Oxford.
What caught my eye in Lane's book is a footnote early on (page 31) about Lord John Krebs, the distinguished son of Hans, who tells the story of reading a newspaper article about the high price that Nobel medals can fetch at an auction. Hans had died in 1981, and after many years of the medal sitting in a vault, John felt obliged to either donate his father's medal to a museum, or sell it and put the proceeds to use for a good cause. He did the latter, and what a marvelous notion it was. In collaboration with CARA (Council for At-Risk-Academics), the Sir Hans Krebs Trust was established in 2015 to support scientists internationally fleeing discrimination or persecution.
From the CARA website: "Albert Einstein led our first appeal for funds in October 1933, speaking at the Royal Albert Hall about the need for urgent action to defend individual liberty and academic freedom against the rise of fascism. Unfortunately, the need now is as great as ever. Independently-minded academics are often seen as a potential opposition, by repressive regimes and extremist groups, and are deliberately targeted. Others, caught up in conflict, can no longer work, and face the risk of deliberate kidnap or random death. So Cara's work, to save and transform the lives of academics like these at risk around the world, continues. The most recent crises in the Middle East have led to a sharp rise in applications for help. We urgently need more funds to respond, and to continue our mission."
Nick Lane suggests that, should you wish to donate, you send an email to Stephen Wordsworth for information earmarking the donation for the Sir Hans Krebs Trust. His email is: Wordsworth@cara.ngo.