The Feller that baseball fans are conversant with is Hall of Famer Bob, but today I'll share with you the tale of a lesser known Feller by the name of Moshe. Earlier this year, the 85 year-old Chabad Rabbi was recently honored with giving the opening prayer at a session of Congress. His benediction featured the שֶׁבַע מִצְווֹת בְּנֵי נֹחַ, the seven Noahide Laws, by which most lawful societies are bound. But what I'd like you to notice is that toward the end of the video, while being assisted off the stage. Rabbi Feller stops dead in his tracks as the Pledge of Allegiance has begun, to place his hand over his heart and recite "One Nation, Under God, With Liberty and Justice For All".
This All-American Rabbi, who was born and raised in Minneapolis, attended Yeshiva Torah V'Daas in Brooklyn, and subsequently became a star in the Lubavitch system. At the same time a more widely known Jew was becoming a star in another system. The story of how these two Jews are linked is told in a 2014 article of Tablet Magazine with the beckoning title: Did Sandy Koufax Lay Tefillin During the 1965 World Series?
Hank Greenburg and Sandy Koufax made their marks in the Jewish Community because of their determination not to play baseball on Yom Kippur. In Koufax's case this also extended to Rosh Hashanah, but it was his decision not to come to the stadium for the opening game of the 1965 World Series that put him in the Jewish pantheon of self-sacrifice. Parenthetically Don Drysdale, who started in Koufax's place and was touched up for 7 runs in 2.2 innings, reportedly said to manager Walter Alston when he came to take him out: "Guess you wish I was Jewish".
I was reminded of this when reading the June 2022 (Sivan 5782) issue of The Journal of Halacha and Contemporary Society that I picked up yesterday at Judaica Plaza in Lakewood, New Jersey. It is titled: "Professional Baseball and Shabbos Obserevance – A Viable Combination?" by Rabbi Yosef Wiener and Rabbi Gavriel Schuster. It has a wonderful byline in the second paragraph which states: 'The article's purpose is to edify and educate, not to criticize or castigate". Their article was prompted by the news last year that two Orthodox Jews had been drafted by baseball teams, one who played baseball on Shabbos and the other who did not. Jacob Steinmetz had the distinction of being the first one selected by the Arizona Diamondbacks in the 3rd round, the 77th overall pick. Elie Kligman was selected the following day by the Washington Nationals on their last round of the draft.
Steinmetz not only has the distinction of being the first known Orthodox Jewish player to be drafted, but also prompting analyst Jonathan Mayo to wish the Steinmetz family מַזַל טוֹב and בְּהַצְלָחָה, the first Jewish words ever to be uttered on an MLB Network broadcast.
The news is interesting in that one of the boys plays on Shabbos and the other does not, prompting inevitable comparisons as to what their respective choices are based on. The Journal of Halacha and Contemporary Society article goes through eleven issues as related to playing baseball on Shabbos:
Working at one's job on Shabbos, the principle of שַׁבָּת being that it should be a day of rest
Running, and how that impacts כִּיבּוּד שַׁבָּת
Throwing a ball or carrying equipment (הוֹצָאָה)
Moving the baseball and equipment (מוּקְצָה)
Playing for one's salary (שְׂכַר שַׁבָּת)
Playing in front of a video camera (כְּתִיבָה/writing)
Pitching in front of a radar gun (same as #5)
Wearing cleats (חֹפֶר – digging, or בֹּנֶה – building)
Sliding into a base (same as #8)
Playing ball and soothing out dirt
Defiling the spirit of Shabbos
The article concludes that there are a host of issues which "in the typical case, make it impossible to play professional baseball on Shabbos in a halachically permissible way". It is highly unlikely that any observant Jew can make a go of it in any professional sport, the latest casualty being Ryan Turell – a standout guard at Yeshiva University and D3 Player of the Year who wasn't selected by anyone in this year's NBA draft. So even though Steinmetz and Kligman were drafted, being good enough to actually make a major league roster is a long-shot even without being unavailable at specific times each week. Since major leaguers play every Friday night and Saturday afternoon or evening, factored together with Yamim Tovim, we're talking about an observant Jew being unavailable for 30% of one's contracted games. It would take a real superstar to swing that deal, on the order of a frummer version of Hank Greenburg or Sandy Koufax.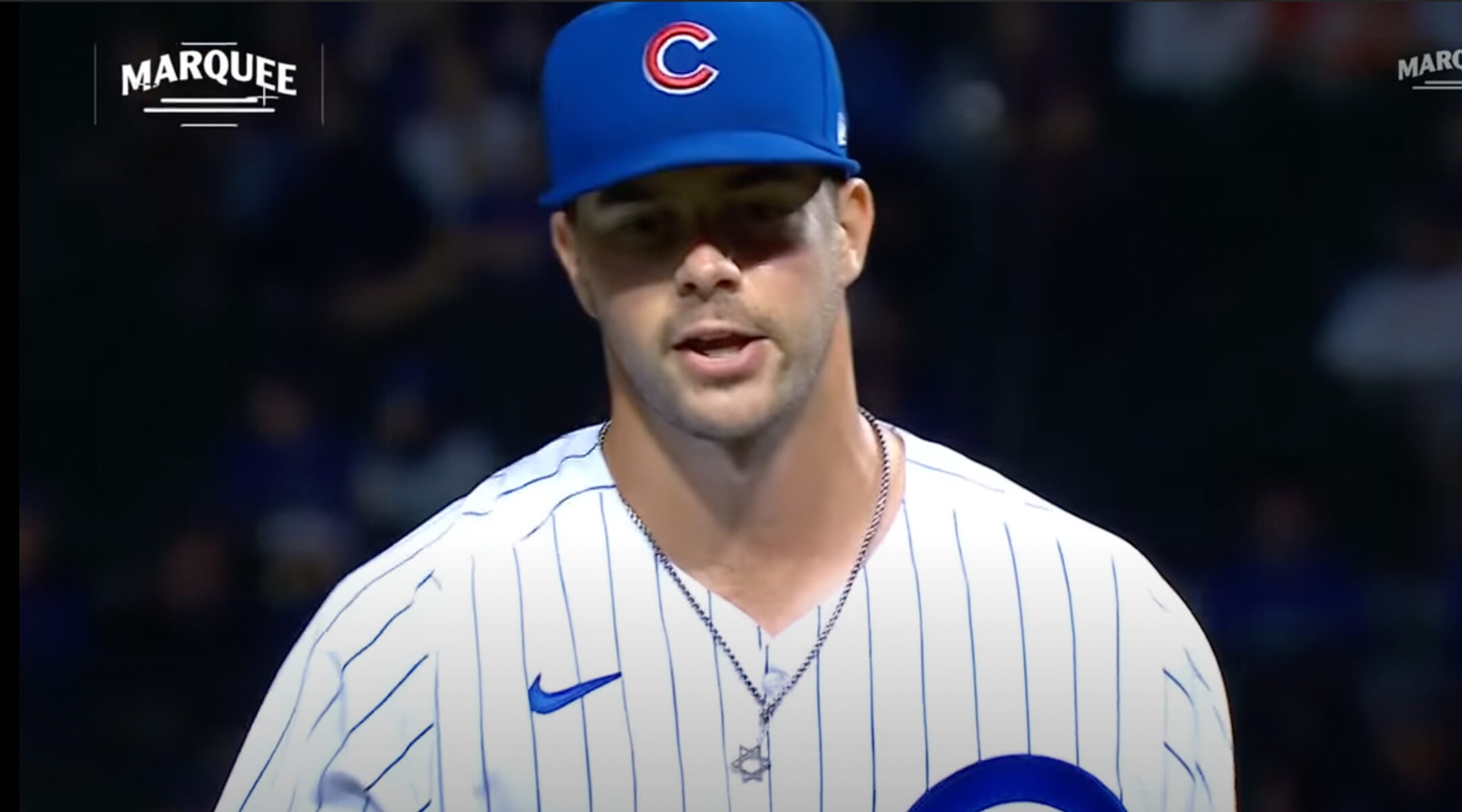 For the foreseeable future, we're more likely to see less iconic Jews like Eric Reyzelman recently drafted by the Yankees, and Scott Effross, acquired at this year's deadline by the Bronx Bombers, celebrated because they identify with their heritage. Very few Jewish ballplayers succeed by wearing their religion on their sleeves. While Christian NFL players bond in post-game brotherhood circles at midfield, it's unlikely you'll see a center field kumzitz any time soon.